World AIDS Day 2014: Shower and Selfie For a Cause
Posted On December 1, 2014
---
We live in a world where social media campaigns are launched on a daily basis to raise money, raise awareness or even out of boredom because a random company's social media manager found him or herself unoccupied. Despite the onslaught of campaigns, people still continue to do them. Why?
Because there countless causes out there that matter and that the world should be paying attention to. That's why.
There was the Ice Bucket Challenge that plagued our computer screens for months this summer that raised money for ALS research. Before that, a #NoMakeupSelfie campaign was used to raise money for cancer research. No-Shave November just ended.
Via: University of Michigan
The Internet is a great way to get people motivated to do something about something, if only to remain in vogue and relevant in our pop culture-driven society. (Admit it, how many of you did the Ice Bucket Challenge because you're actually passionate about helping those who suffer from ALS?)
With World AIDS Day taking place today, many places are trying to raise awareness and money for the fight against AIDS. For instance, Apple has announced that a portion of every product sold on December 1st, including apps and music, will go to help raise money for AIDS research.
In addition, another social media campaign has been launched in order to raise money and awareness for the disease: the #weareALLclean shower-selfie campaign. The goal of #weareALLclean is to try to bust the stigma that still surrounds HIV and AIDS and those who suffer from them, and to accomplish this, hot, naked men are taking pictures of themselves in the shower.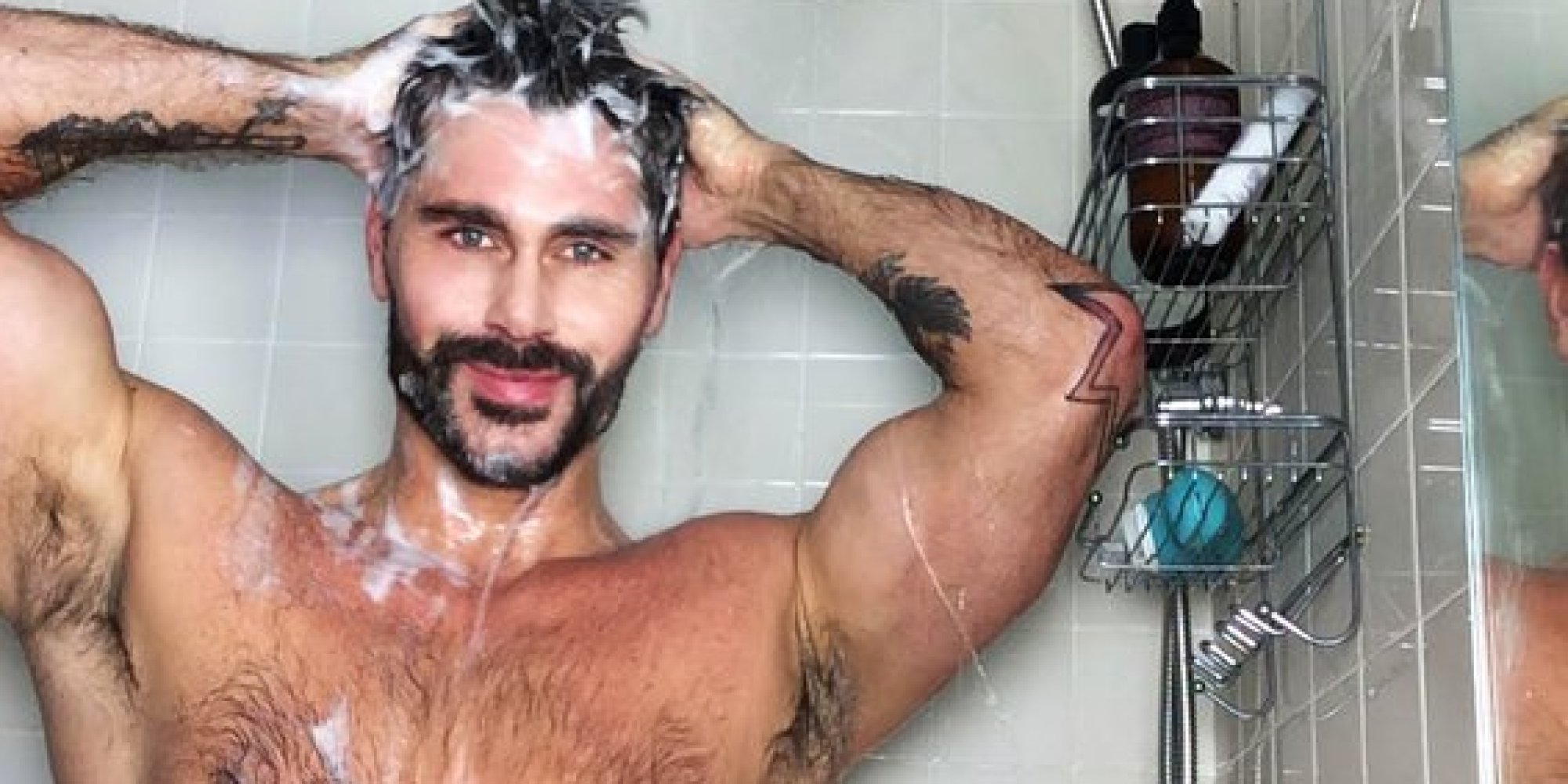 Via: Huffington Post
I am so on board with this campaign. The campaign is the brainchild of activist and first openly HIV-positive competitor on the hit reality show "Project Runway," Jack Mackenroth. He said he wanted to use the word "clean" in his campaign to fight back against the notion that anyone who has AIDS or HIV is somehow "dirty." It's a stigma that exists mostly due to the fact that many people are still ignorant about the disease.
According to AIDS.gov, the first official record of the AIDS epidemic occurred in June 1981 when the CDC published a report describing five cases of a rare lung disease present in gay men from Los Angeles. However, there are other reports that suggest that the disease may have been present in Africa as early as the 1950s.
Despite the disease being known for over 30 years and even with all of the brilliant minds of our world, no cure for AIDS has ever been discovered. With his campaign, #weareALLclean, Mackenroth hopes to raise $1 million to contribute to AIDS research.
Unfortunately, the campaign is severely shy of that lofty goal.
So, why isn't a campaign featuring hot guys in the shower taking off like the one that forced you to pour ice water on your head?
Via: USA Today
I have a few theories. First, I think that when we're in the shower, we are at our most vulnerable. Personally, I don't want to broadcast myself at my most vulnerable moment of the day. But, even if you don't want to take the picture, you can still donate and tell people to donate to the cause.
Secondly, I think that the stigma surrounding the disease of AIDS, as well as the people who have it, is still too strong and fresh in the minds of many members of our society. Though most 20-somethings are not old enough to remember much about the AIDS epidemic's beginnings in the '80s, members of Generation X have stigmatized memories ingrained into their brains, which for some reason, makes them hesitant to help.
Perhaps they think they've done enough by figuring out there was a disease in the first place. Perhaps they think it's up to us to find a cure. I don't know. What I do know, though, is that even in today's world when answers to life's questions are no more than a few taps on a keyboard away, people still don't know enough.
Via: Images Buddy
For example, some people still believe that you can "catch" AIDS through shaking hands with someone who has the disease, despite massive amounts of evidence to the contrary. Ignorance still runs rampant in our society because people don't want to believe the facts.
I'm not sure that this campaign will do much in the way of raising money for AIDS research, but I feel that if people continue to take shower selfies with the hashtag #weareALLclean, then it could be successful in raising awareness.
So, lather, rinse and post a shower selfie. Or, at the very least, educate yourself about AIDS.
Ignorance is a disease, too. Thankfully, its cure, knowledge, is within arm's reach.
Feature photo courtesy of: Huffington Post
---
Trending Now
You may also like